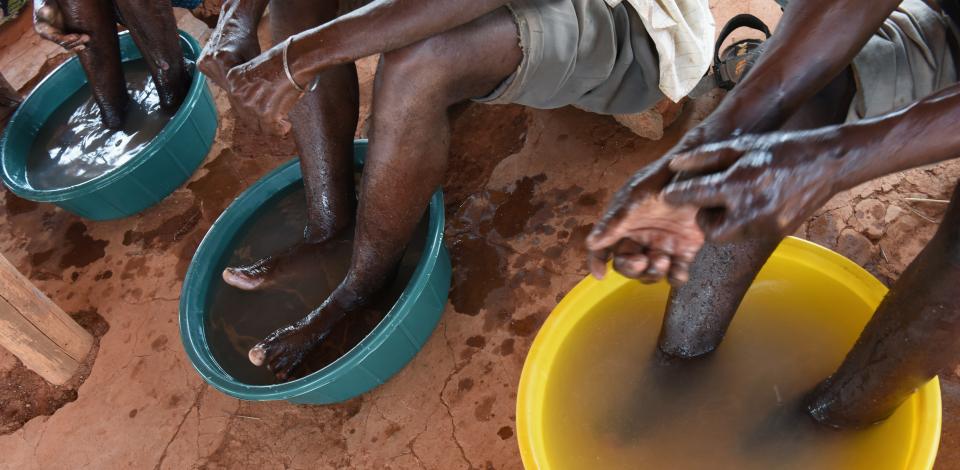 Introduction
Leprosy can cause nerve damage leading to permanent impairments. The early detection and treatment of the disease and of the reactions that lead to nerve function loss are critical to prevent disabilities.
Effective strategies to prevent disabilities are available and rehabilitation techniques exist, but accessibility and availability of these services and their effectiveness could be improved. Novel tools to improve current practices are needed. A better understanding of the causes of disabilities and ways to optimize disease management will contribute to work towards zero disability.
Related publications(s)
Publication
Cross H. Leprosy review. 2015; 86 (3) : 208-12.
Download PDF
Publication
Cross H, Mahato M. International Federation of Anti-Leprosy Associations. ILEP Learning Guide. 2006;
Download PDF