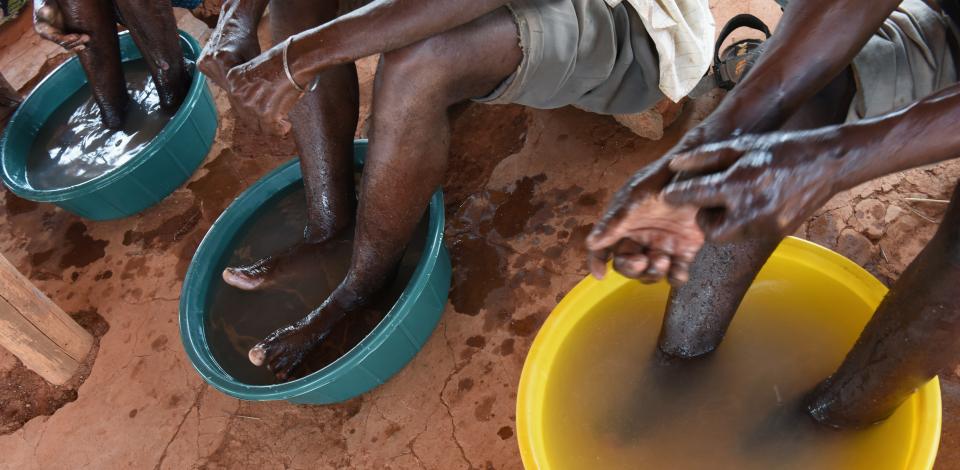 Introduction
When there is a delay in early diagnosis and treatment of leprosy, nerve damage and subsequently disabilities may occur. Through proper wound management and other techniques, leprosy patients learn to manage their impairments and/or prevent (the deterioration of) disabilities. This can be organized on an individual level or in groups.
Self-care in leprosy is a daily routine of:
using preventative methods when performing daily life activities (e.g. using a cloth when picking up a hot pan; blinking the eyes frequently to prevent dryness);
inspection for and treatment of wounds and infections which are not felt because of nerve damage;
soaking, oiling and carrying for feet and hands to avoid dry and cracking skin;
and stretching exercises to prevent stiffness and contractures (WHO, 2007).
Prevention of disability (POD) is an important component of 'quality leprosy services' emphasized in the WHO's Global Strategy (WHO, 2016).
More publications on: