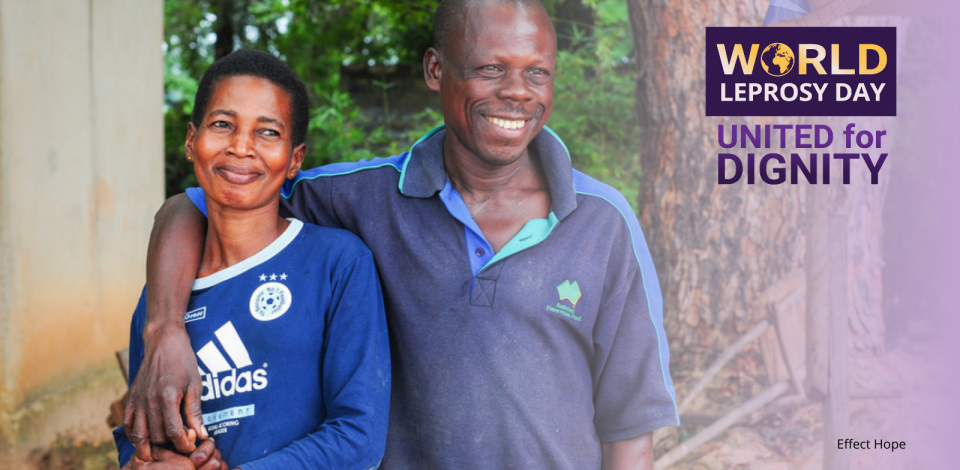 World Leprosy Day - Sunday 30 January 2022 
World Leprosy Day is a celebration of the leprosy community and an opportunity to raise public awareness of leprosy, also known as Hansen's disease. On the last Sunday of January*, the international community advocates for the rights of people affected by leprosy and joins to combat the medical and social implications of leprosy. We look forward to celebrating World Leprosy Day on 30 January 2022.
World Leprosy Day was established in 1954 by French journalist and activist, Raoul Follereau. Follereau created World Leprosy Day with two goals: to advocate for the equal treatment of persons affected by leprosy and to reeducate the public about leprosy by correcting historical misconceptions surrounding the disease.
The theme of World Leprosy Day 2022 is "United for Dignity." We want everyone to know that people who experience leprosy have the right to a dignified life free from disease-related stigma and discrimination. We will honor the lived experiences of people who have experienced leprosy by sharing their empowering stories and by advocating for the mental wellbeing of people who experience leprosy and other neglected tropical diseases.
*In India, World Leprosy Day is celebrated on 30 January, the anniversary of Mahatma Gandhi's death