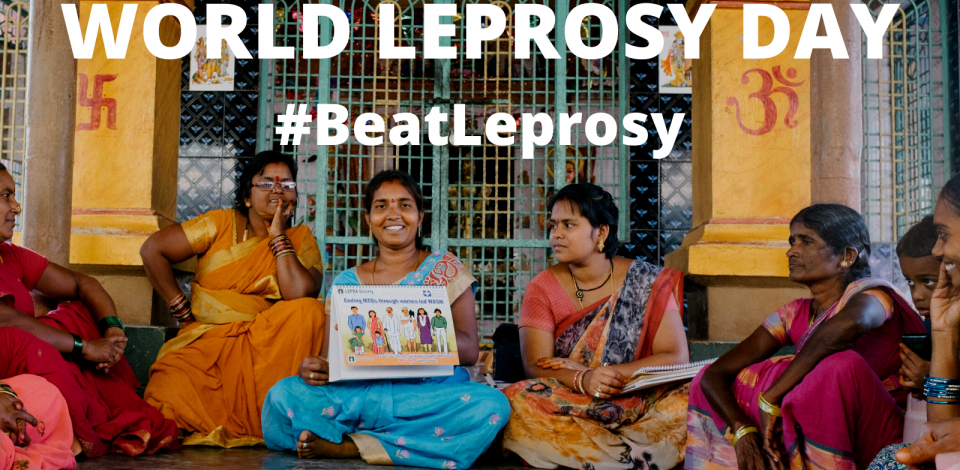 World Leprosy Day - Sunday 31 January 2021 
World Leprosy Day is a celebration of the leprosy community and an opportunity to raise public awareness of leprosy, also known as Hansen's disease. On the last Sunday of January*, the international community advocates for the rights of people affected by leprosy and joins to combat the medical and social implications of leprosy.
World Leprosy Day was established in 1954 by French philanthropist and writer, Raoul Follereau, as a way to raise global awareness and call attention to the fact that leprosy can be prevented, treated and cured. Therefore nowadays, organizations and non-governmental organizations (NGOs) hold public and educational outreach events where they give people information about how to prevent the spread of the disease, how it can be treated, and about the importance to end stigma.
This year, World Leprosy Day takes place on 31 January 2021*. We unite around one goal, which is to Beat Leprosy. This World Leprosy Day, we invite the international community to help spread the word that Leprosy Is Curable, join in the fight to End Stigma, and advocate for the Mental Wellbeing of persons who have experienced leprosy and other neglected tropical diseases.
*In India, World Leprosy Day is celebrated on 30 January, the anniversary of Mahatma Gandhi's death